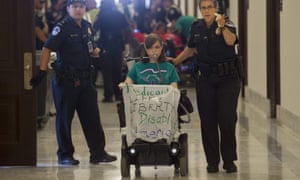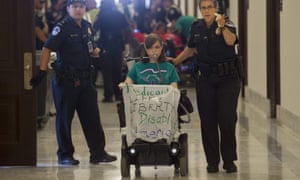 The Republican healthcare bill announced on Thursday would cause thousands of Americans to die each year, according to physicians who study government data.
Using national health surveys, doctors and academics have tested whether a lack of health insurance increases the probability of death. Most have concluded that it does.
Fewer insured
Measuring the potential impact of the 142-page Republican bill on people's actual health is difficult. Those who could afford to keep their health insurance under the bill, for example, could nonetheless find that rising costs force them to choose cheaper options or forego certain treatments altogether.
Understanding the likely impact of the Republican bill on the availability of health insurance itself is much easier. In part, that's because there is strong evidence that the target of the Republican bill, the Affordable Care Act (ACA), has reduced the number of Americans without health insurance.
The Congressional Budget Office (CBO), a nonpartisan federal agency, estimated last month that 23 million people would lose their health insurance over the next decade if the Republican bill that passed the House made it into law. The CBO is yet to score the Senate version.
More deaths
Various studies have looked at whether uninsured people have a higher risk of death. The most cited was published by the American Journal of Public Health in 2009 and found that nearly 45,000 Americans die each year as a direct result of being uninsured.
Dr Andrew Wilper and a team at Harvard Medical School used two main datasets: they took a nationwide US survey of more than 30,000 people conducted by the Centers for Disease Control and Prevention (CDC) and checked it against the National Death Index, another national database collected by the CDC.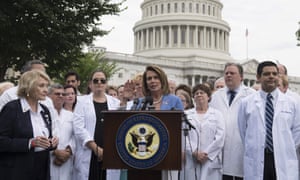 The two sets of numbers allowed the researchers to examine something called hazard ratios, which are a way to measure risk. For example, if a clinical trial finds that drug users are three times more likely experience a certain side effect, that drug has a hazard ratio of three.
In America, deep inequality can affect the usefulness of data like this. Lots of things can increase an American's chances of being sick – being a person of color or being poor to name just two – and if those factors overlap with a lack of health insurance, it can be difficult to determine what exactly is affecting an individual's risk of death.
In the Harvard study, the researchers had 9,000 people in their dataset – enough that they were able to ensure they were really measuring the impact of a lack of health insurance.
[Source"pcworld"]