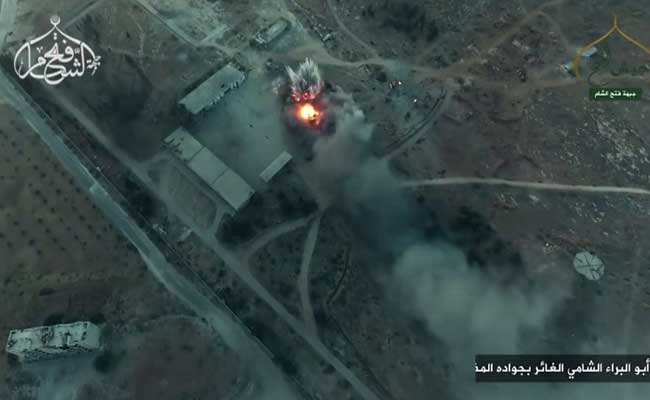 BEIRUT: 
A major Syrian opposition body announced on Saturday that rebels have broken a devastating government siege of the battered city of Aleppo after a week of fierce fighting.
An alliance of rebels, Islamists and jihadists has fought since July 31 to end a three-week long siege by government forces of Aleppo's eastern districts.
"Rebels break Aleppo's siege," wrote the Istanbul-based National Coalition on Twitter.
The Islamist faction Ahrar Al Sham also said on Twitter that rebels had seized control of Ramussa on the southwestern edges of the city and thereby "opened the route to Aleppo".
Al Manar, the television station of the Lebanese group Hezbollah which has men fighting alongside Syrian government forces, denied that Ramussa had fallen or that the siege had been broken.
An AFP journalist in the east of the city said joyful residents were out on the streets and shooting celebratory gunfire into the air.
The former Al Nusra Front — renamed the Fateh AlSham Front after breaking from Al Qaeda — said on Saturday that rebels pushing out from inside Aleppo city had linked up with those on the outskirts.
"We are working to seize control of the last remaining points in order to break the siege," the group said.
Government forces encircled Aleppo on July 17 after closing off the last opposition-controlled route into the city.
An estimated 250,000 people live in Aleppo's rebel-held eastern quarters.
"Days ago, I was only thinking about how to get a bite to eat," said Ahmad Adna, a 46-year-old resident of eastern Aleppo.
"Now I'm more optimistic after the Army of Conquest's advance. I hope today will be the last day of the siege," he said before the opposition said it had been lifted.
[Source  NDTV]