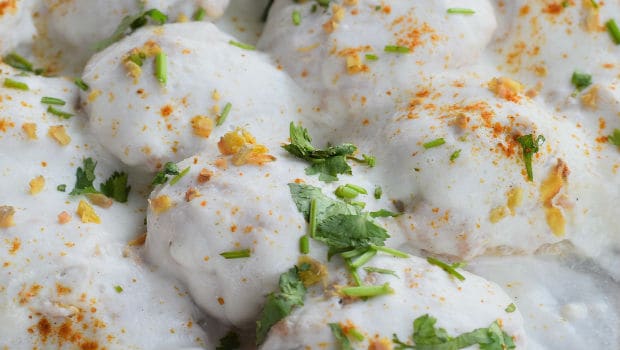 Come Ramzan and even the non-devout want to feast on Iftar eats, as the sun sets and the strenuous fast is broken. In fact, the line up of goodies waiting to be consumed by people on Ramzan food walks in the old quarters of cities like Delhi, Lucknow and Hyderabad, and during the now trending Iftar parties has only got more elaborate down the years. However, in all the food prose celebrating kebab and biryani, haleem, nargisi kofte
and baqarkhani, what sometimes gets overlooked is simple home-style snacks that traditionally signalled the end of the fast.
In UP and Delhi, the Dahi Phulki is one of these neglected Iftar dishes that used to be present on all dining tables as a sensible and light evening food for those fasting during Ramzan. What made the phulki such a favourite was undoubtedly its ease of preparation (who wants to cook after you haven't eaten the entire day?) as well as the fact that yoghurt is a cooling ingredient that benefits even the most sensitive of stomachs in the summer heat. Today, we don't see it very often. But that's perhaps because it has never been a "party" food or one served up in restaurants. Instead, it's a snack that is decidedly homely. It is also ridiculously easy to make.
Phulki, as the name suggests, is a "light", "airy", dainty pakori. Instead of the fritter being fashioned out of urad or moong dal – as in the case of Dahi Vada and Dahi ki Pakori, common side dishes favoured by the vegetarian Baniya community in northern India – this pakori/phulki is simply made of besan or chickpea flour. The trick is to aerate the batter sufficiently, so that the fritters are light and fluffy inside, crunchy and crisp outside. These are then dunked in beaten yoghurt and served with chutneys like mint and tamarind, quite like the Dahi Pakori, a dish that is more cumbersome to make with the soaking and grinding of the dals.
The presence of phulki as almost a regular item in homes for Iftar meals is obviously a pointer to the Subcontinent's composite culture. If we examine the fasting-feasting foods of different communities in regions such as old Delhi or the erstwhile United Provinces, where different people with different religions and cultural heritages have lived together for centuries, we find many foods to be remarkably the same, even if they are called by different names.
Seviyan, for instance, is not just a celebratory sweet for Eid. It is a Rakhsha Bandhan special for many communities, including as the shorter-strand Jave. So is the Dahi Pakori/ Dahi Phulki. The Dahi Vada, to which these dishes apparently trace their origins, is quite an ancient dish. Food historian KT Achaya mentions it as having been a part of the 12th century mansollasa (vadaswere soaked in milk, in fermented rice water or curd) and conjectures that the dish may have been much older. (He refers to the Sutra literature of 500 BC, where vatakas, or deep fried lentil preparations are first mentioned.) It does not need much imagination to conjecture that the phulki came about as a more modern and convenient substitute for the Dal Pakori as chickpea flour or besanbegan to find wider use.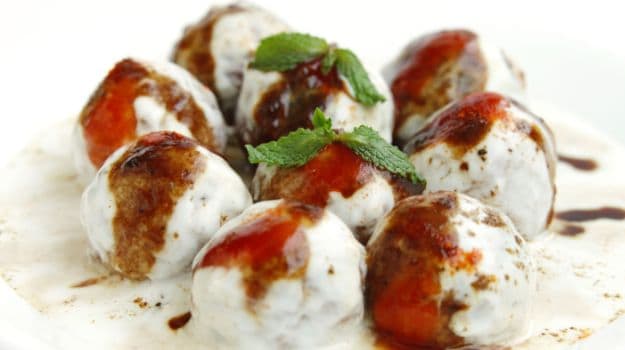 The vada and chickpeas, however, have other culinary and cultural links too. Falafel, thought to have originated in ancient Europe, is now of course part of much of the Middle East's food traditions. It is a common fasting food, being vegetarian, and also an Iftar snack. Its similarity to the Indian vada is striking, except that while most vadas are made of urad dal, falafel is made of chickpeas (or fava beans) in most parts of the world. Did the ancient Egyptians and ancient Indians trade in ideas for recipes (leading to the vada/ falafel), and not just ingredients? They may just have.
["source-food.ndtv"]