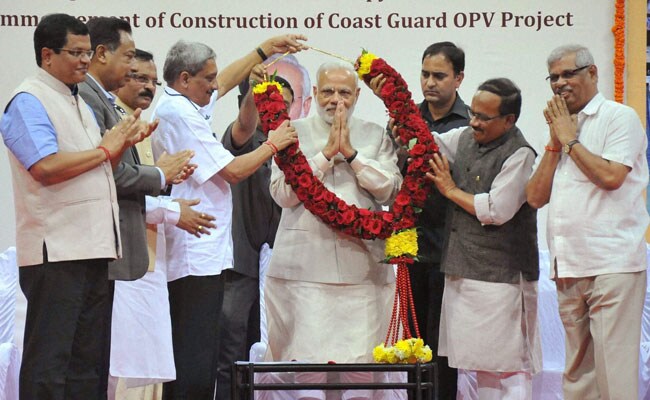 In an emotional speech in Goa, Prime Minister Narendra Modi said, "People voted me to fight corruption. Shouldn't I do it? The people have chosen a government and they expect so much from it."
"I also feel the pain. These steps taken were not a display of arrogance. I have seen poverty and understand people's problems," he added..
The Reserve Bank of India has urged people to not withdraw cash repeatedly and hoard it. "The Reserve Bank urges that public need not be anxious… cash is available when they need it," the RBI said in a statement.
Much to people's dismay, only 60 per cent of ATMs got currency feed five days after PM Modi announced the surprise scrapping of

Rs.

500 and

Rs.

1000 notes. Of the 2 lakh ATMS across the nation, 1.2 lakh are running but they are out of cash within a few hours.
Bigger crowds were witnessed outside banks and ATMs this morning since most people are off work; the rush was also, in part, due to banks being closed on Monday in some parts of the country.
On Saturday, sporadic incidents of violence were reported from many parts of Delhi as angry customers waited for hours in long queues for outside banks and ATMs.
As public anger mounted, Finance Minister Arun Jaitley, on Saturday, said ATMs had not been adjusted to handle new currency notes prior to the announcement in order to keep it under wraps. "Recalibration of ATMs will be completed within two weeks," he added.
The government's surprise move to scrap

Rs.

500 and

Rs.

1000 notes has drawn intense criticism from the Opposition; Delhi Chief Minister Arvind Kejriwal has called it a "huge scam". Bengal Chief Minister Mamata Banerjee, another fierce critic of the ban, said that she was willing to work with arch rival CPM to "save the country".
Prime Minister Narendra Modi, on Saturday, said that the currency ban was the "biggest cleanliness drive" his government had undertaken against black money hoarders, adding that it was necessary in the larger interest of the nation.
The government has asked people to exchange old 500 and 1,000 rupees notes by December 30. Withdrawals from banks are limited to

Rs.

10,000 a day and in ATMs, there will be restriction of

Rs.

2,000 per day per card in the first few days, which will later be raised to

Rs.

4,000 later.
[Source:-NDTV]