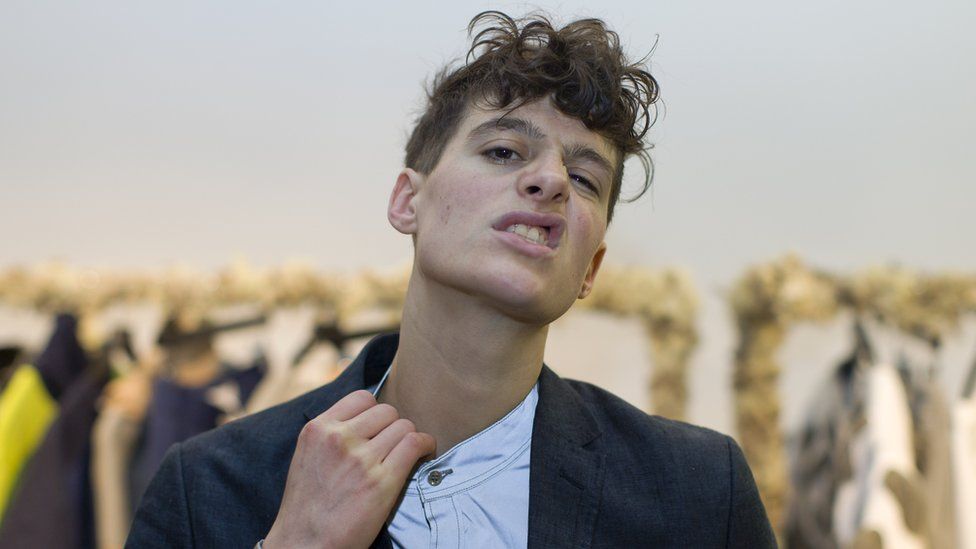 The former firefighter is making it her mission to change how we see gender through clothes.
"I'm not what you'd consider to be a 'pretty girl' so I've always just felt a little alien," she tells Newsbeat.
Despite modelling for Elle, Vogue and Calvin Klein, she says she is still fighting discrimination.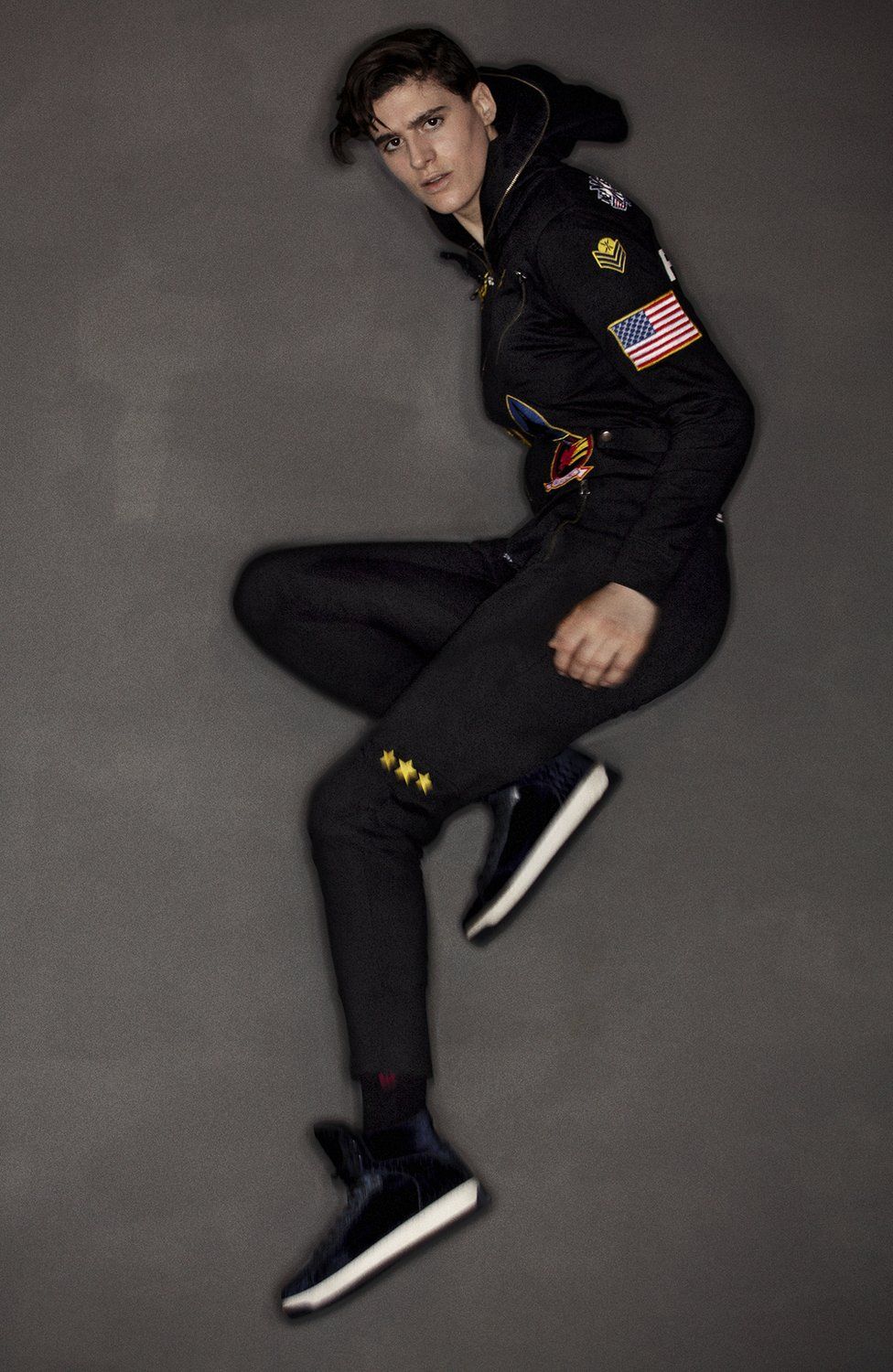 Modelling as a man
The 27-year-old New Yorker has taken an unusual route into fashion.
A former genetic engineering student, she became a model by accident after losing a bet with a friend during an American football game.
"She told me that if I lost the bet I'd have to go to a casting call for Calvin Klein."
At the time she didn't realise what a big deal that was. And she got another surprise – the casting directors had mistaken her for a man.
"Not only did they cast me for a men's show, but it turned out it was a men's underwear show," she explains.
So she decided to walk the show topless.
At this point her career took off but she still faced rejection for being androgynous – partly male and partly female in appearance.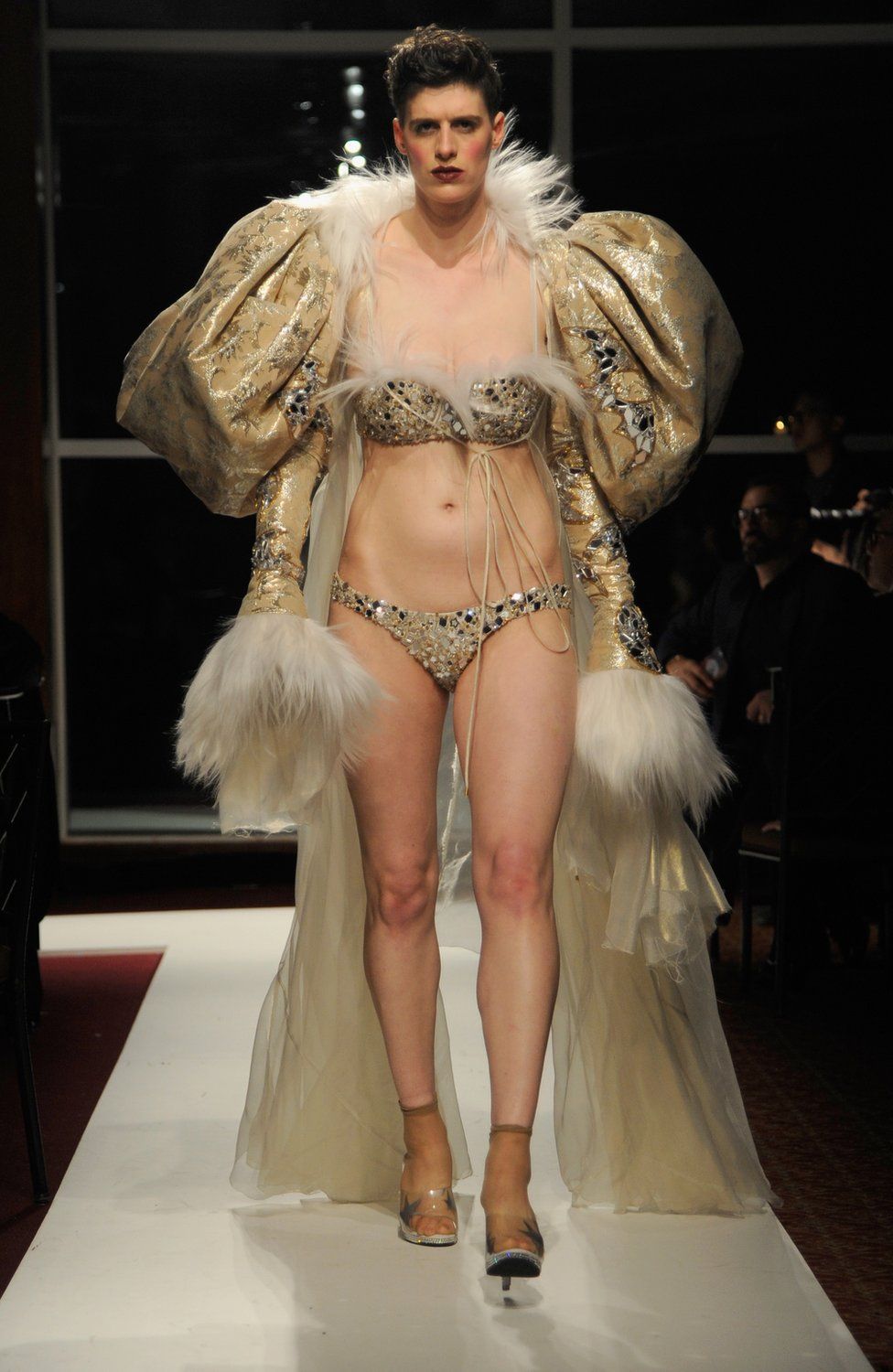 o either men's or women's modelling sizes.
"I need to maintain my body at this weight in order to do what we consider to be menswear, because their sizes are a little bit bigger than women's. I get a lot of flak for it.
"People will say 'you need to let your muscles die down, so that way people will cast you [in women's show]."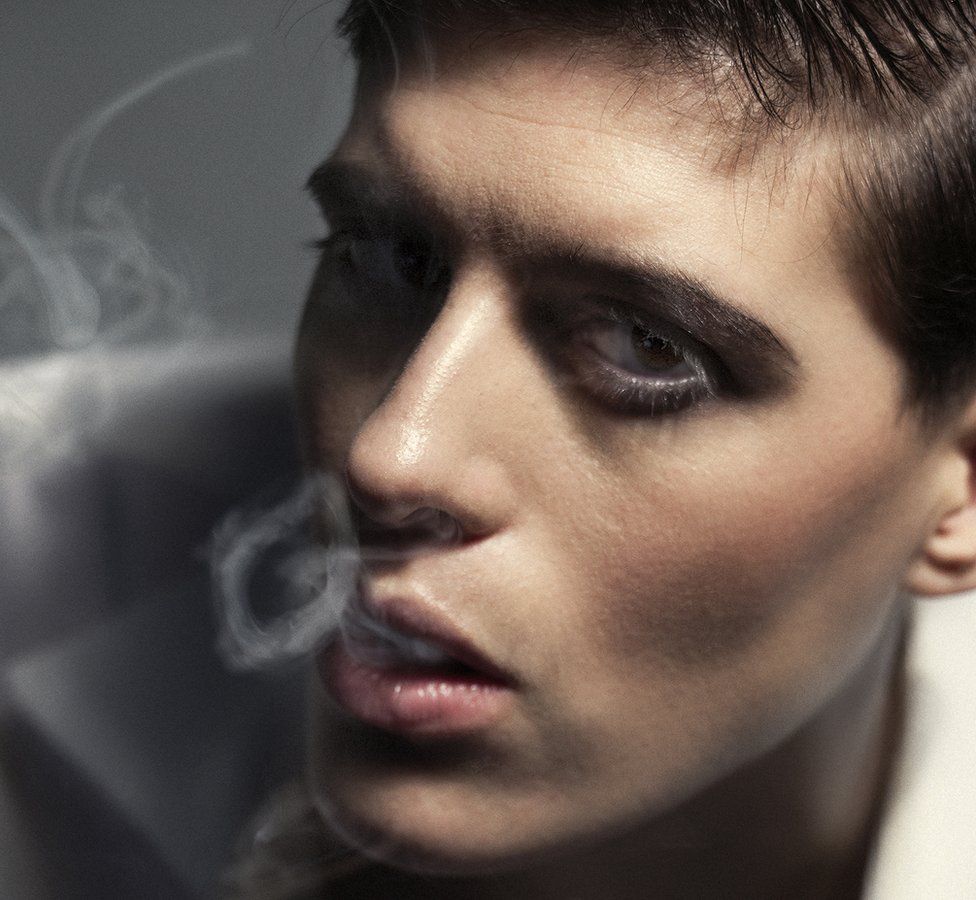 Refusing to shave
Rain Dove has turned down high-profile jobs because designers wanted her to change her identity.
One major menswear designer told her she would need to pretend to be transgender in order to walk their show.
A womenswear designer ordered her to shave her armpits.
"He saw my armpit hair and he literally made tons of gagging noises.
"This was one of my first jobs [so] I didn't know what to do.
"He gave me this disposable razor. All these women were walking behind me and just staring at me, and I realised I was feeling embarrassed."
But instead of giving in, she quit. And ever since then she's refused to compromise, even if it means missing out on work.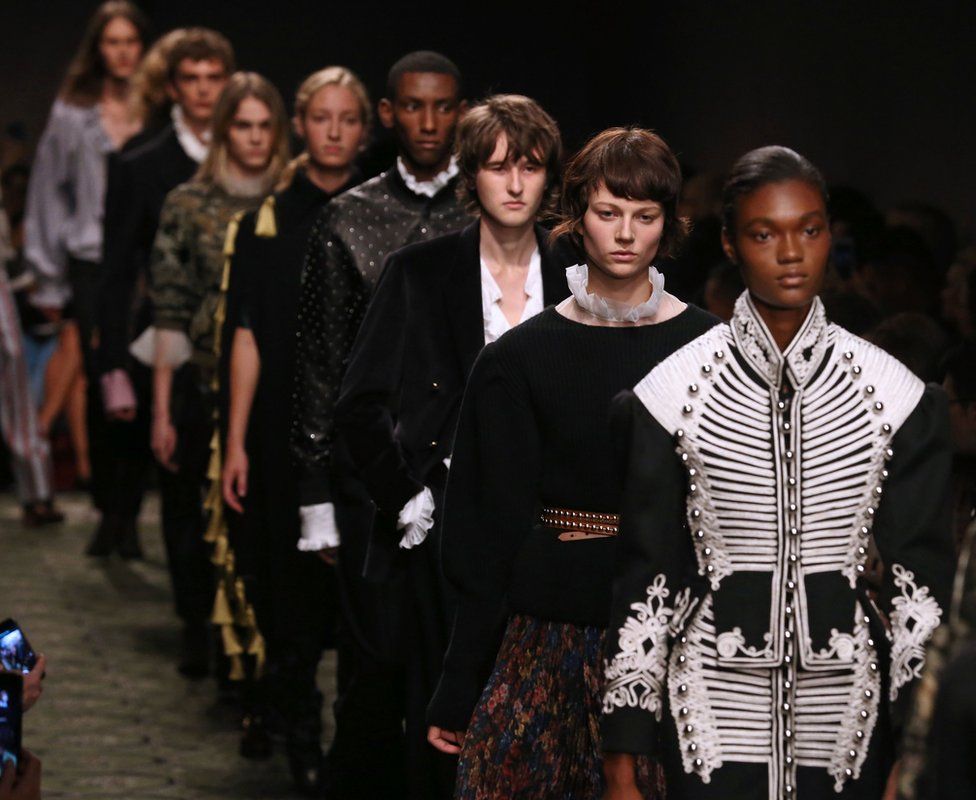 Gender fluid fashion – the future?
Androgyny in fashion is big news at the moment.
Seven major catwalk shows, including Burberry and Julien MacDonald, will combine men's and women's collections this London Fashion Week.
And French Vogue recently announced its' first transgender cover star, Valentina Sampaio.
But Rain warns that gender fluidity shouldn't be seen as a trend.
"We have to make sure it's not a gimmick.
"It's not about putting what we consider to be 'women' in a suit, and what we consider to be 'men' in a dress.
"It's about saying 'anyone can buy this product. We're not going to judge you.'"
Find us on Instagram at BBCNewsbeat and follow us on Snapchat, search for bbc_newsbeat
[Source:-BBC]