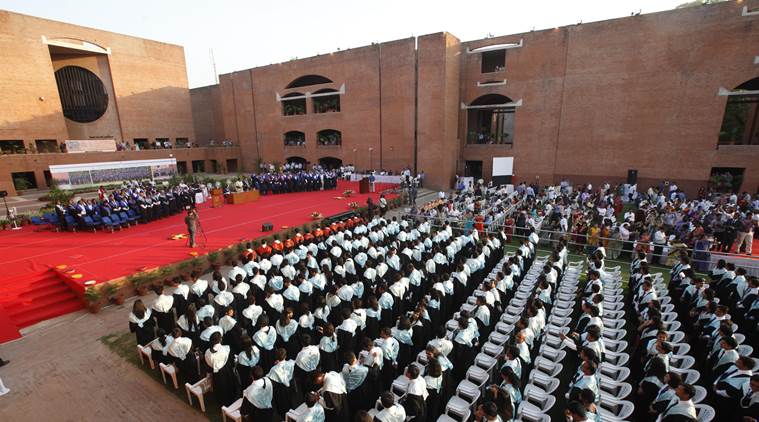 The Indian Institute of Management-Ahmedabad (IIM-A) on Monday announced that it has received a fresh wave of Rs 15.5 crore as funds, for conservation and restoration of its heritage campus in the city. The institute said it has so far received Rs 47.5 crore that will help restore almost one-third of the campus that have traditional red-brick structures designed by legendary American architect Louis I Kahn.
The fresh wave of funding is largely from the institute's alumni. "We have so far received Rs 47.5 crore as funds towards restoring our heritage campus. This includes a fresh round of funding of Rs 15.5 crore from Pankaj Patel, group chairman Zydus Group and a board member of IIMA, Sukumar Srinivas, founder and MD of Shankara Building Products, PP Gupta an alumnus of PGP 1974 batch and another alumnus from PGP 1883 batch. Two others which include the PGP 1982 batch and an alumnus couple have donated for restoring classrooms number two and five, respectively," said Ashish Nanda, director of IIMA.
Over five lakh square feet of restoration work is being undertaken at the heritage campus of the IIM-A which includes the Louis Kahn Plaza, the Vikram Sarabhai Library and other spaces. So far restoration work of five classrooms, four dormitories, and Vikram Sarabhai Library have started.
"Of the estimated five lakh square feet of restoration works that we are looking at, we can say that we have received funding for 1.5 lakh square feet which is almost one-third of the requirement," said Commander Major Bhatt (Retired), Chief Administrative Officer, of IIMA.
According to the Bhatt, the structures in the heritage campus are over 45 years old and have developed cracks. The heritage structure consisting of the Louis Kahn Plaza, 14 dormitories, faculty wing, seminar rooms, program offices and others are yet to receive funding for restoration and conservation work. Officials said that the restoration work of the Vikram Sarabhai Library — being funded by TCS — will be completed by the beginning of next year.
The officials could not, however, put an estimate on the total amount of funds that would be needed to restore the structures within the heritage campus.
[Source"indianexpress"]