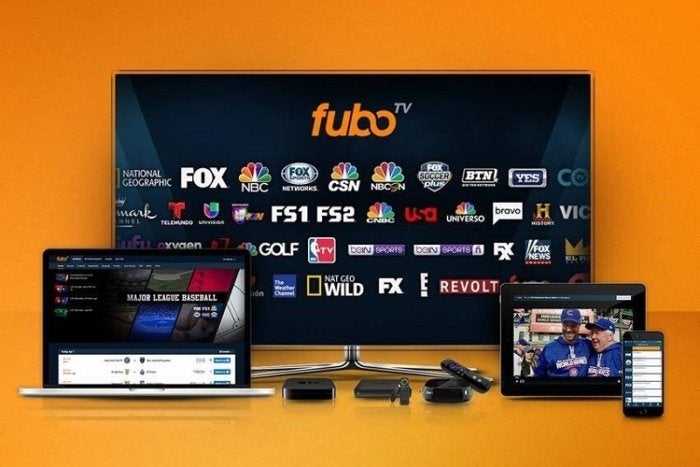 FuboTV is a streaming bundle for fans of futbol, not football.
For $35 per month—a promo rate that will eventually rise to $50 per month for new subscribers—FuboTV offers roughly 50 streaming channels, more than a dozen of which revolve around live sports. And with channels like BeIN Sports, Fox Soccer Plus, and Eleven Sports in the lineup, soccer always seems to be on TV.
That focus helps FuboTV stand out from other streaming bundles such as Sling TV, PlayStation Vue, and Hulu with Live TV, but it involves a trade-off: Without ESPN channels, the NFL Network, TNT, or TBS, FuboTV is an incomplete sports offering, especially for fans of football, basketball, and the ESPN's army of talking heads. The $35-per-month promo rate also comes at a price, as Fubo's television apps remain a work in progress.
TABLE OF CONTENTS
FuboTV: What you get
How FuboTV works
FuboTV Premier channel lineup:
FuboTV: What you get
FuboTV isn't just a sports bundle. It also includes some non-sports channels such as FX, SyFy, A&E, and HGTV. But if those channels are all you care about, you'd be better off with Sling TV, whose Blue package offers nearly all the same entertainment channels–and plenty that FuboTV lacks–for $10-per-month less. (You'll find FuboTV's complete channel lineup at the bottom of this review.)
Where FuboTV really pays off is in its selection of soccer-centric channels, which are either unavailable or much more expensive through other bundles. You can't get Fox Soccer Plus or Eleven Sports through Sling TV, for example, and you can't get BeIN Sports or Eleven Sports through DirecTV Now. PlayStation Vue would cost $70 per month with Eleven Sports and Fox Soccer Plus, and it still doesn't include BeIN Sports. Hulu with Live TV doesn't offer any of these channels.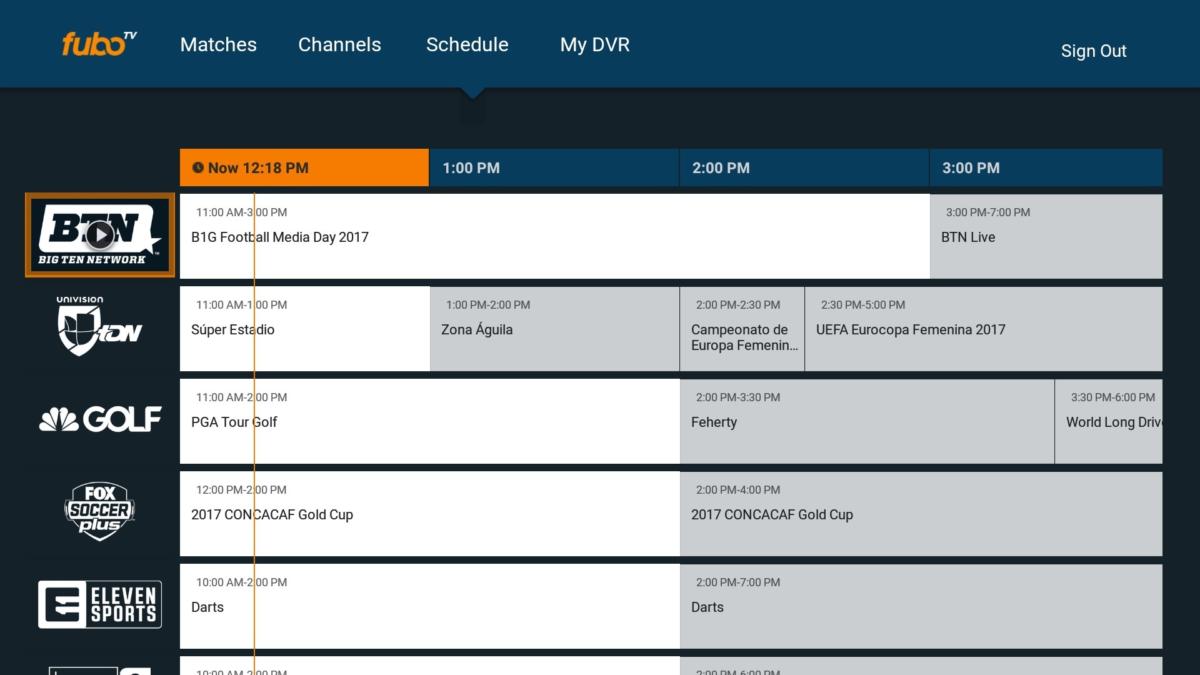 FuboTV also offers local NBC and Fox channels in select markets, with CBS coming soon. As with other streaming bundles, FuboTV is supposed to provide prime-time shows on demand in markets that don't get local broadcasts, but they haven't shown up on my review account. (A FuboTV spokesman says this is due to a bug.)
The overall format of FuboTV is similar to other streaming bundles, in that subscribers get a batch of live streaming channels that mirror their cable counterparts. Many of these channels also offer a selection of on-demand video, and some support a replay feature that lets you watch a few days' worth of past programming.
DVR is included at no extra cost, but here the system is more limited than other bundles. Users get 10 slots that can store one program apiece, and each of those slots has a 10-day time limit. While that might be useful for watching sports games you've missed, it's a non-starter for watching a large collection of TV shows on your own schedule.
Here's the other catch: Right now, FuboTV's Apple TV and Roku apps only support live TV, while Fire TV and Android TV only support live TV and DVR. To watch on-demand programs or use the replay feature, you need FuboTV's mobile apps, desktop website, or a Chromecast. Alternatively, you can login to nearly 30 TV Everywhere apps to watch on-demand video on many more devices, though this option isn't available for every channel.
[Source"GSmerena"]