There are few dishes that are as loved as this classic Tibetan steamed dumpling. A delightfully thin layer of white flour is filled with the choicest of delicious vegetables or meat, and steamed to perfection. Momos have travelled far and wide to finally reach our doorstep; and with the love that it has got, we have proved that its journey has not been in vain. However, the momo has gained immense notoriety in recent times due to an ingredient called Monosodium Glutumate (MSG)
, which is claimed to contain carcinogenic or cancer-causing elements, as well the use of refined flour, low quality meat and unhygienic cooking conditions. So should you stop eating momos? We say no, just make them at home using fresh ingredients and indulge!
Here are a few tips from chefs on how to perfect the process of Tibetan-style momos-
1. For the Dough
The dough for momo's outer covering or shell is made from white flour and water. Some people may even use wheat flour as a healthier alternative. It is not necessary to have exact measurements for the amount of flour and water to be used. The ingredients are directly proportional to each other – so more the flour, the more water will be required. The dough quality is required to be smooth, but not too soft. In case the dough becomes too soft it will be difficult to separate out the dough and roll it into dumplings. The mixing of the water and flour should preferably be done by hand to ensure smoothness of the dough.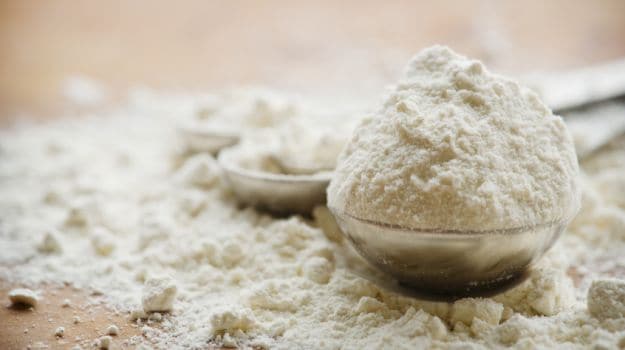 2. For the Filling
The filling is key to its popularity. Momos can be filled with a variety of ingredients such as pork, chicken or vegetables. Vegetables are finely chopped and sautéed together along with some spices. The filling is then seasoned with soy, garlic sauce or tofu. In case of the meat momos, the filling is not required to be cooked, but simply refrigerated in order to let the spices merge and give it a zingy flavour. Here are some tips to remember –
Ensure that the filling is neither too dry nor too moist, as this may cause problems later.
Try not to overstuff your momos with filling, lest it spills out during steaming.
The vegetable ingredients need to be finely chopped or grated in order to make a fine filling. This may seem like a tedious process but the taste in the end makes it worth your while.
The vegetables must not be pureed and should be tasted as individual bites.
To make sure that the meat filling is perfectly seasoned, cook a small piece and taste it.
Mix the spices well into the filling in order to ensure maximum taste.
Szechuan pepper is a wonder ingredient for meat momos to build flavour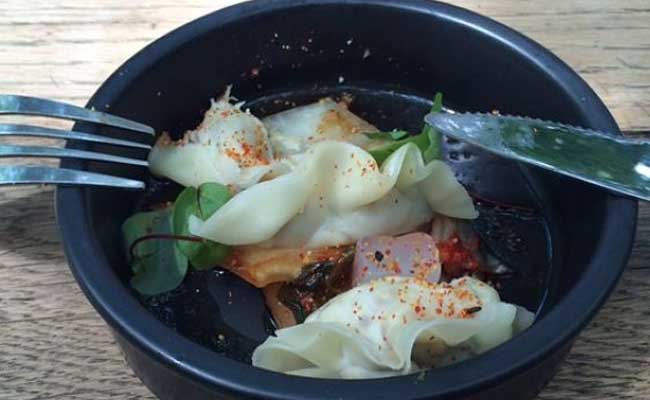 3. How to Prepare Momos
Once the dough and filling have been prepared, the dumplings need to be cased and shaped. This is key to how your momos will taste and look. If you make this bit perfect, nothing can stop your momos from tasting like those of a professional chef.
Using a glass or a cup to cut out circular pieces of the dough is a good idea. This gives identical amounts of dough for each dumpling.
The rolling pin's proper utilization is absolutely essential. The covering must be rolled out in such a way that it is ideally balanced between thick and thin. It is best to keep the dough wrapper more on the thinner side, so that it doesn't taste too doughy when it is folded over.
It's easier to shape a momo out from a semi-circular piece of dough in the beginning rather than shaping a full circle.
The edges of the circle or semi-circle should be thinner than the centre so that it can hold the filling.
As and when the momos are being made, having a non-stick surface and a damp cloth handy is important.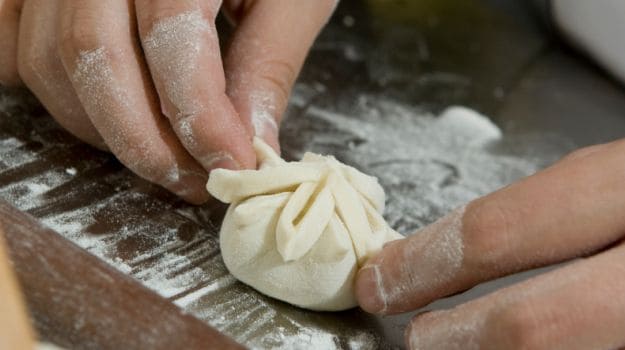 4. How to Steam Momos
This is the original and best way to cook the traditional Tibetan momos – by steaming. Steam ensures that the fillings remain fresh and crunchy and the outer white covering is soft and moist. It also utilises minimal oil, thereby making it a healthy snacking alternative.
The water in the steaming vessel needs to be brought to boil before the momos can be placed.
The steamer's surface can be oiled slightly, or lined with cabbage leaves in order to prevent sticking to the vessel.
Alternative vessels such as pressure cookers or bamboo steamers may be used, if the regular steamer is unavailable.
The cooking time for the momos usually varies from 5-10 minutes, depending on the amount of water content in the vegetables. In case of meat momos, it can take about 30-40 minutes.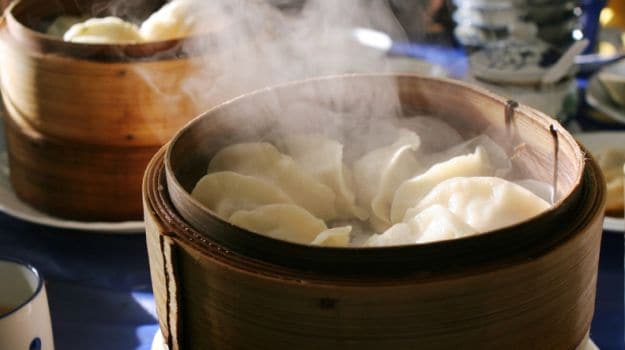 5. How to Serve
Momos are served piping hot just as they are cooked. The Tibetans eat their momos with hot dipping sauces made of lots of spicy red chilli, tomato and garlic. Soya sauce may also be served with the dumplings. Indian pickle or relish is also offered sometimes.
Momos that are fully cooked will get a glow or a sheen of water on them.
The white flour outer covering should not feel sticky and look a little transparent. The filling may actually start to show on the thinner edges.
The covering also starts to get hard and rubbery very soon. So, it's very important to savour momos just when they are cooked!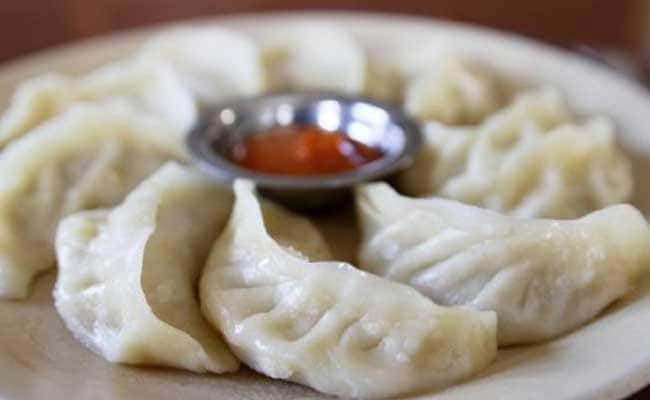 Momo Recipes to Try at Home
1. Lamb Momos with Sweet Chilli Sauce
Recipe by Neha Emmanuel
Master this delicious recipe with minced lamb meat filling and a delightfully spicy, yet subtly sweet chilli dip.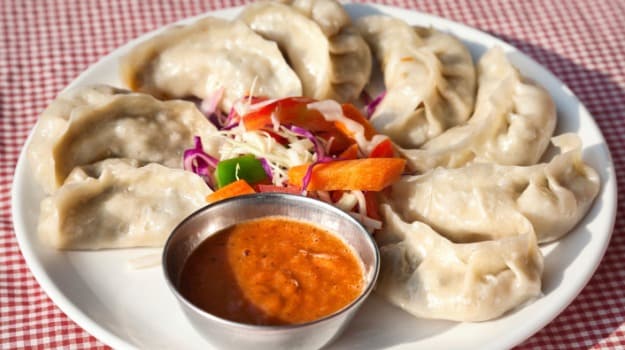 2. Vegetable Momos
Recipe by Chef Niru Gupta
The most versatile form of momos, with the choicest of vegetables and lightly seasoned with spices.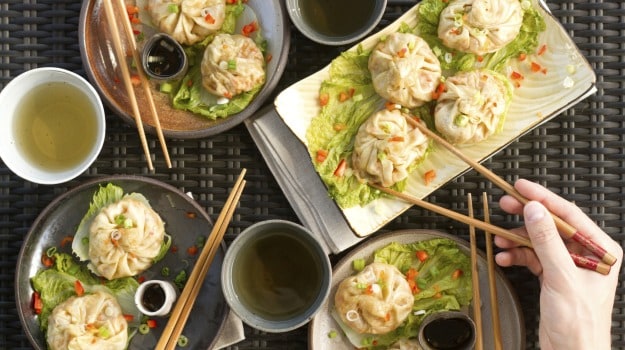 3. Chicken Momos
Recipe by Chef Kamna Saksena
Bring this popular street snack right into your home kitchen.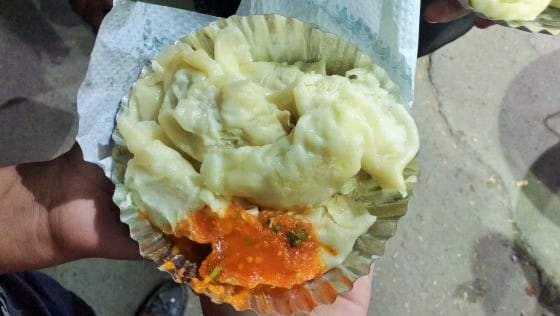 4. Chilli Sauce
Recipe by Chef Niru Gupta 
The perfect spicy accompaniment to your home-made momos!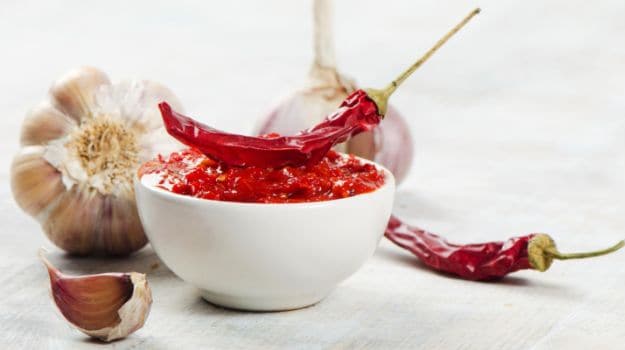 ["source-food.ndtv"]