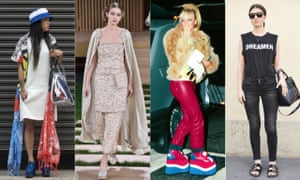 1. 'How to cut sleeves off a shirt?'
This year was largely focused on vandalising your clothes: razoring your jean hems, cropping your tops and, apparently, de-sleeving your shirts. To do this one, you need scissors and good arms. We're fairly confident this question was made up.
2. 'How do I start modelling?'
A bleak perennial on the search engine's annual fashion question roundup but, anyway … To start, you need remarkable genes. If the year's catwalk was anything to go by, you also needed curly hair and a decent handle on Instagram.
3. 'What is haute couture?'
Thought £2,000 for a dress was expensive? Think again! Haute couture is like catwalk fashion except way, way more expensive, made to order as opposed to ready to wear and as close as fashion gets to art.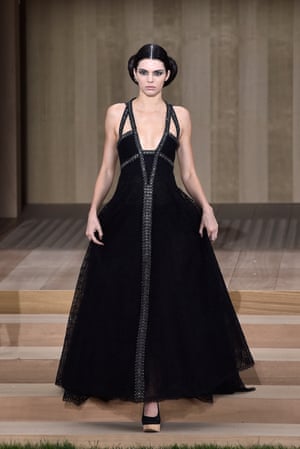 4. 'How to wear booties with skinny jeans?'
In fashion parlance, with a sliver of ankle flesh showing. In normal parlance, just shove them on, mate.
5. 'When can you start wearing white?'
Before Labor Day, but also when you don't have or want a baby, no longer take public transport, give up coffee and are the Flotus – present or elect.
6. 'How to become a fitness model?'
Sign up to Instagram. Get a handle like "StrongIsSexxxxi41". Remember that the straw of your green juice is a conduit to an alternative reality where your Lycra sports bra is never three sizes too small and that all burgers are props not sustenance.
7. 'What is boho?'
Essentially: dressing up like Florence Welch's cat-lady aunt after a day spent foraging for oyster mushrooms.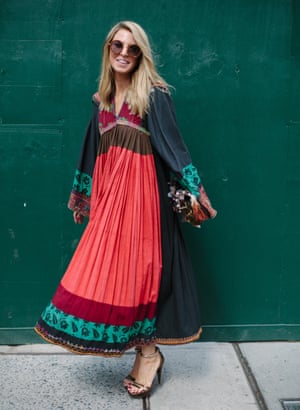 8. 'What did people wear in the 90s?'
Lots of layers. So many layers that people questioned the eyesight, taste and sanity of a generation (see: the entire wardrobe of the Spice Girls).
9. 'How to dress like a hippy?'
Repeat (7) but with less awkwardly perched hats and a more laissez-faire attitude to personal hygiene.
10. 'How to become a fashion designer?'
The best thing a burgeoning designer can do is put down the mood board, appear on I'm Dancing on Ice in the Big Brother Bake-Off and "drop" a sex tape. Celebrity is the new St Martins (see: the Olsen twins, Kanye West and Beyoncé).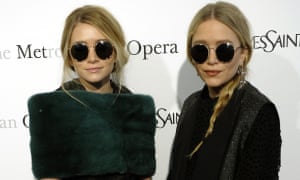 [Source:-The Guardian]