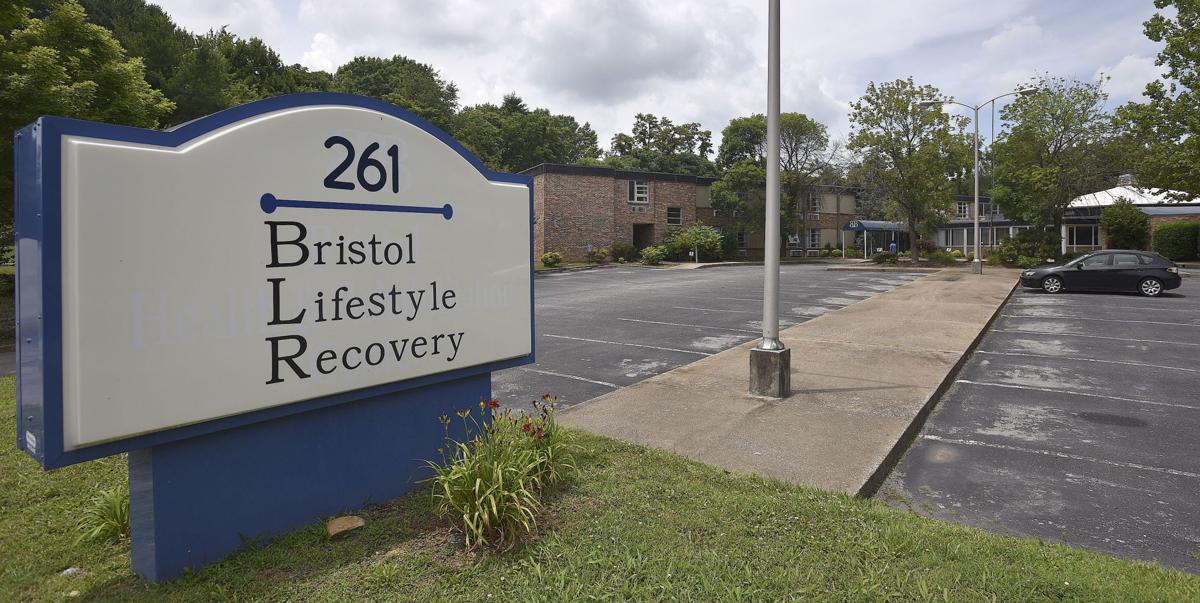 Three men, each fallen on hard times due to addiction, are the first to participate in the new long-term recovery program at Bristol Lifestyle Recovery.
The facility, located in a former nursing home on North Street on the Tennessee and Virginia state line in Bristol, welcomed its first guests last week.
"I have an addiction to alcohol, which has caused me many years of incarceration between Virginia jails and Tennessee jails," said 30-year-old Jamie Nunley, one of the first guests to participate in the program. "It's taken about eight years of my life away."
Nunley, who had been incarcerated in the Sullivan County, Tennessee, jail on a probation violation, is participating on a furlough. Upon completion of the program, Nunley won't have to return to jail; instead, he will continue state probation.
Nunley said he was 11 years old when he had his first beer.
"I'm not sure exactly what the whole reasoning was, but it started out as drinking occasionally, socially," he said. "It moved into an everyday thing."
Nunley said he was a functioning alcoholic and didn't face too many charges. As an adult, Nunley said he's now acquired an extensive criminal record in Tennessee and Virginia.
"Drinking every day led to a lot of bad decisions, a lot of time away from my family," said Nunley, who has a 4-year-old daughter currently living with his in-laws in Marion, Virginia.
Nunley and the other men, including a former landscape business owner and a federal inmate, hope Bristol Lifestyle Recovery's program gets them back on their feet.
The center's program can last anywhere from six months to two years, according to Executive Director Bob Garrett.
The facility, operated by the Fairview Housing Development Corp., which currently runs the 24-bed Manna House of Johnson City, will assist post-detox addicts, people under supervision of the court system, veterans, pregnant detoxed women, the homeless, those aging out of the foster system, those seeking faith-based solutions and addicted men and women. It's not a medical clinic or a treatment center, but it will provide therapeutic recovery programs for individuals in need.
Nunley said he's never been offered help before.
"I've not been here long, but I've been in tears three times," he said. "There's a lot of love. This is like my second family."
The program is based on a 24-hour schedule, with meals, meetings, classes, community service and other activities scheduled throughout the day. There's also on-site job training, travel to Alcoholics Anonymous and Narcotics Anonymous, and breaks.
Cynthia Williams, the facility's care coordinator, said the goal is to address the individual's problem, rather than criminalizing the problem. The staff and guests work closely together, discussing any issues and preparing for life beyond the center.
The relationships among the staff and guests are important for a positive outcome, Williams said. Without relationships, recovery would likely take longer, she added.
Nunley said the staff is helpful and people care for the guests. He noted that he's not had an urge to drink because of the support.
More guests are currently in line to begin the program. About 10-15 people have already been approved. Another 20-25 people are in the process of being approved.
Garrett said guests must have a "heart to help themselves and let us help them. If people are going into recovery — if they don't want help — it probably won't work out well."
Bristol Lifestyle Recovery isn't a lock-down facility, Garrett noted. If
[Source"pcworld"]