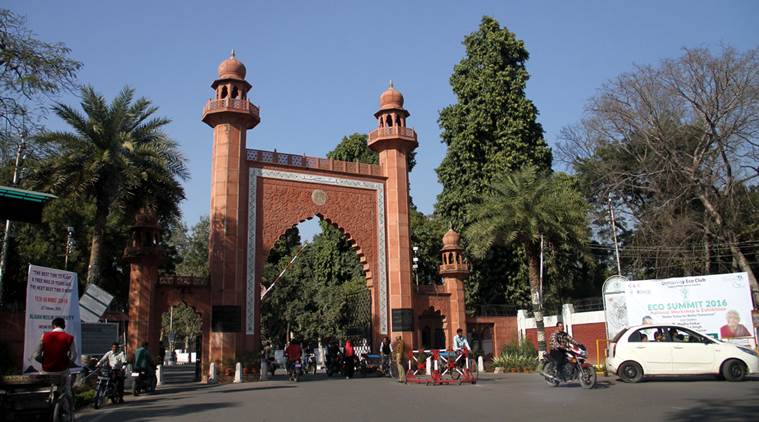 Aligarh Muslim University (AMU) authorities reportedly issued notice of awarding compulsory retirement to Associate Professor S Mustafa Zaidi, based on charges of dereliction of duty, intent to mislead authorities, misconduct and insubordination. Zaidi, who is also the secretary of Aligarh Muslim University Teachers' Association (AMUTA), claimed that the move is against the AMU rules, which has no provisions for awarding compulsory retirement. He said he would seek the intervention of the President of India and a court of law.
Talking to The Indian Express, PRO, AMU, Omar Saleem Peerzada said that the decision of awarding compulsory retirement to S Mustafa Zaidi, an associate professor in Library & IT Department, has been taken by the varsity's executive council (EC).
Commenting whether the varsity has provisions to do so, Peerzada said he is not aware of the norms.
"But, if the EC has decided to give compulsory retirement to Mustafa Zaidi, there must be some rules for such cases," added the PRO.
S Mustafa Zaidi, however, told Express that as per his knowledge, the EC took the decision to retire him compulsorily with immediate effect on October 29, but he is yet to get the copy of the order.
"My colleagues, who read the notice for me, claimed that the order said AMU has no provision of awarding compulsory retirement, still the varsity is applying it in my case," said Zaidi, adding, "I am being punished like this just for not attending class for a day?"
AMU VC, Lt. Gen. (retd.) Zameer Uddin Shah was not available for the comment.
In a statement, the AMUTA dubbed the action against Zaidi as "malicious" and aimed at curbing voices of dissent and protest.
Terming the charges against him as "preposterous", the association said the secretary had only been discharging his duties when he raised his voice against the alleged arbitrary promotions, admissions and financial bungling in the university.
[Source:-The Indian Express]