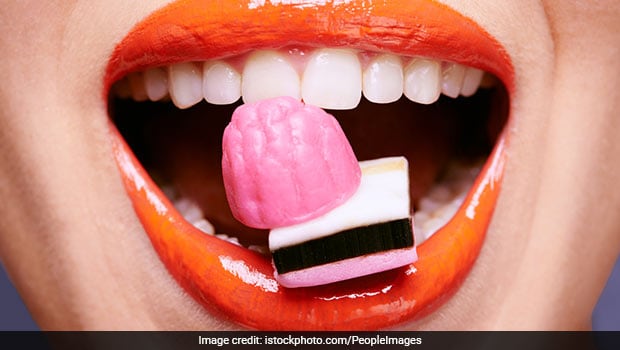 There's beauty in food and every food lover knows it. Weather its French fries and burgers, or ice-creams, milkshakes and smoothies, food makes for great pictures. This justifies our obsession for food. A thing of beauty is a joy forever after all, and food is happiness. Therefore, we were not surprised at all to find out that there exist, beauty trends that have been inspired from all sorts of foods. Some of these trends sound too bizarre to be true, but it's 2017. Besides, if there's anything to do with food, count us in!
Here's some of the craziest beauty trends inspired from some of our favorite foods—
1. Peanut butter and jelly hair
The iconic American sandwich spread of peanut butter with fruit jams and jellies, has inspired a viral beauty trend. People are coloring their hair in the shades of PB+J and it looks gorgeous! The hairdo mixes the two colors of the sandwich- yellow and deep purple or majenta- to create alternating highlights. The colors will typically go well on light-colored hair like blondes or brown hair.
2. Mulled Wine hair
Christmas' favorite booze has inspired a hair trend that looks splendid. The mulled wine hair trend has been a rage around the holidays, but it's not seasonal at all. The beautiful deep red hues of the wine create a warm effect as hair highlights too. If you're a wine lover then you can probably drink your pinot noir while flaunting your new and gorgeous hair.
3. Watermelon hair
The reds and the greens of a watermelon look really enticing. But how do the colors show on hair? Really amazing too! Well, great enough for it to become a trend for people to get watermelon colors as hair highlights. It's not just highlights though. Watermelon has inspired a lot of hair beauty trends, including the watermelon hair tattoo. Check it out!
["Source-timesofindia"]