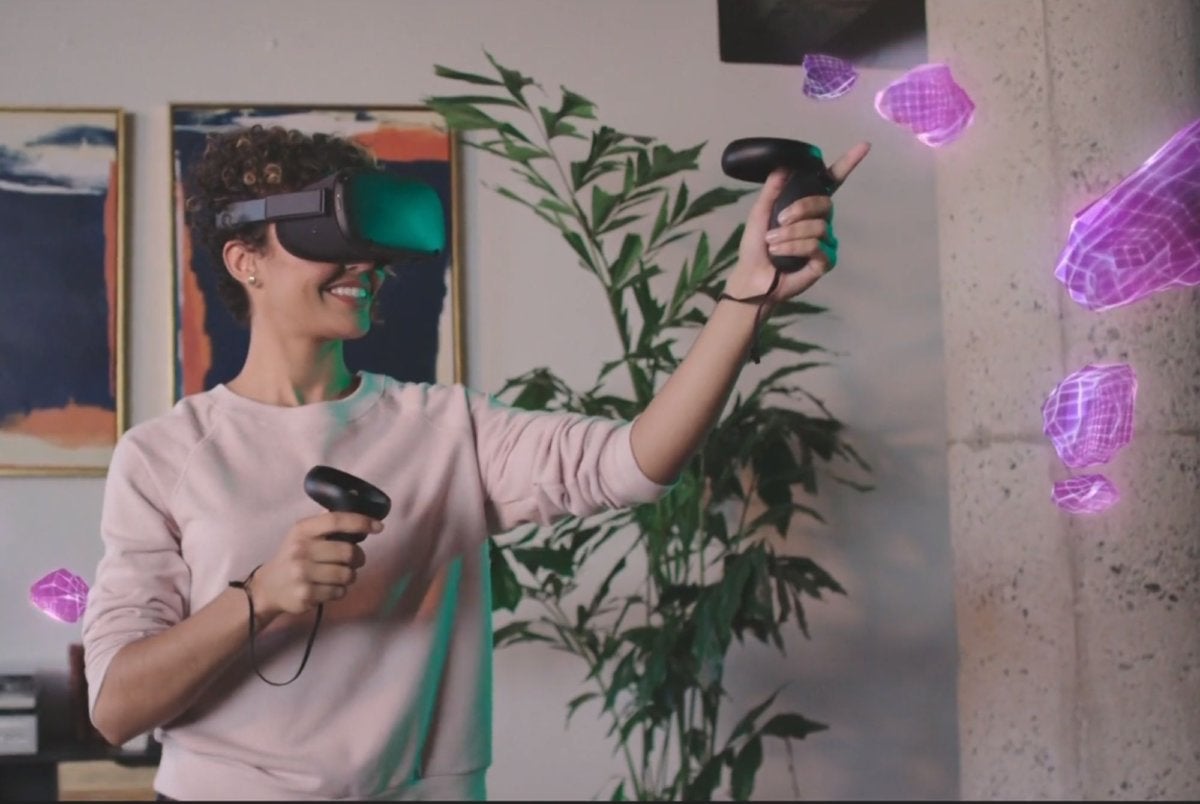 Here we are, the fifth iteration of Oculus Connect—four years since the Facebook buyout, two and a half years after the consumer release of the Oculus Rift, a year after the debut of the mysterious Project Santa Cruz. So what's next for virtual reality, at least from Facebook? The $399 Oculus Quest.
Oculus Quest is the evolution of last year's Santa Cruz prototype, an all-in-one VR system that doesn't need a PC or a tether of any kind. Think of it as a high-end version of the $199 Oculus Go mobile VR headset released earlier this year. In other words, Quest is notan Oculus Rift replacement. Oculus is being very explicit about that. It still considers Rift the top of its VR lineup, for—as Mark Zuckerberg said—cutting-edge experiences that "need a PC." Makes sense, as I don't see Oculus Quest packing a GeForce RTX 2080 Ti inside.
Our Santa Cruz demo last year was very impressive though, and I'm curious to get my hands on Quest at Connect later today. It's much closer to the Rift than the low-end Go headset, giving you full position-tracking and hand-tracking—again, with no wires and no external base stations.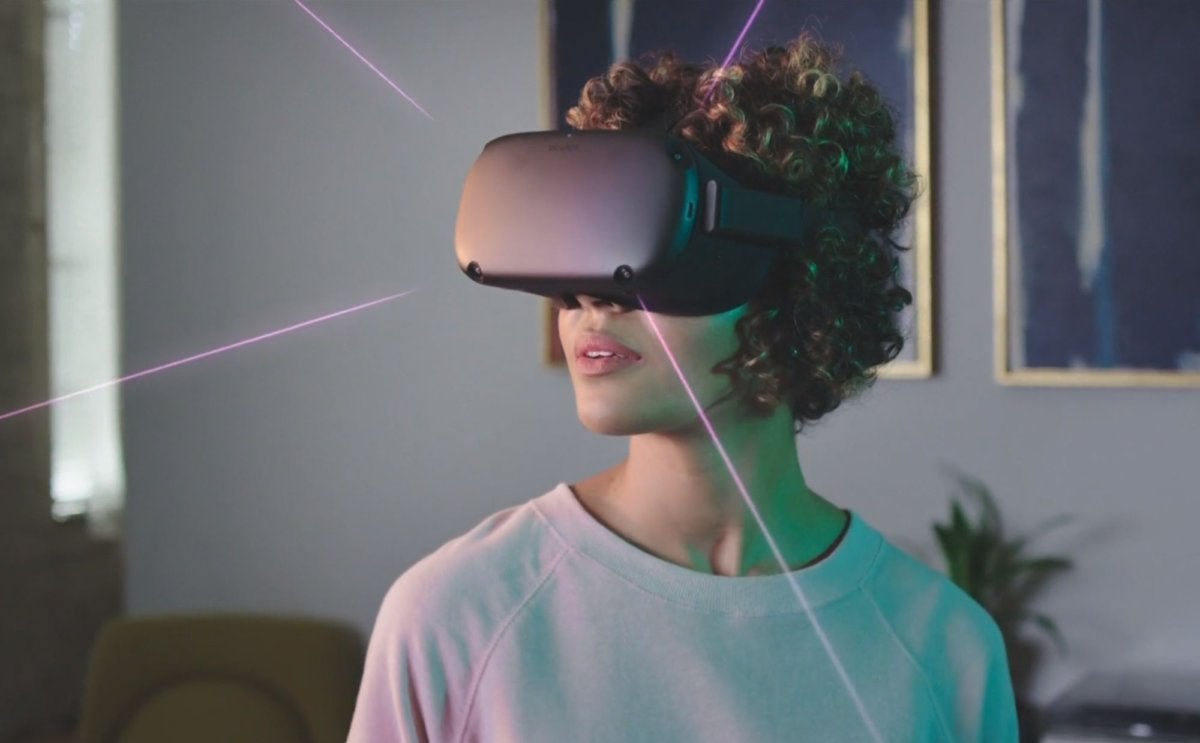 Oculus Quest builds sensors into the headset itself, with four cameras arrayed around the edges of the visor. Those cameras do double-duty, tracking both the space you're in and the revised Touch controllers.
"Beyond Room-Scale" is Oculus's slogan for Quest. In fact, there's what Oculus is calling an "Arena-Scale" demo of Quest here at Connect, a full 4,000 square foot version of the shooter Dead & Buried. Oculus says Quest will also handle weirder, non-rectangular setups as well with "Multi-Room Guardian." In fact, Oculus claims Quest will be able to remember different rooms even after you leave, automatically saving Guardian boundaries for all the spaces you scan in. We'll see if there are limits on that, and how well it handles something like "the coffee table you forgot to move this time."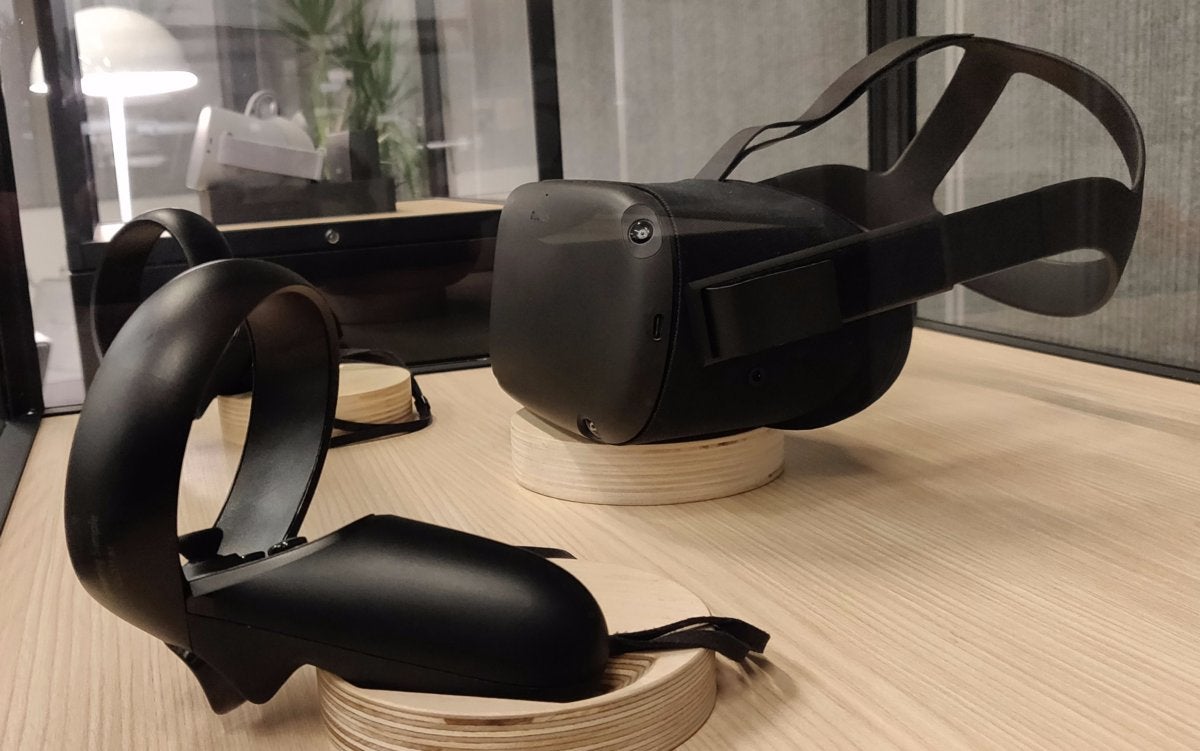 The new Touch controllers feature the same inputs as the original Rift version, but the "ring" on each controller has been moved to the top for better tracking capabilities. Slightly better, anyway.
As I noted last year, tracking built into the headset isn't foolproof. Put a Touch controller behind your back for instance and Santa Cruz loses it. I'll be curious in my demos to see how Oculus mitigates that problem, though Quest covers a larger area than Microsoft's flawed Windows Mixed Reality headsets.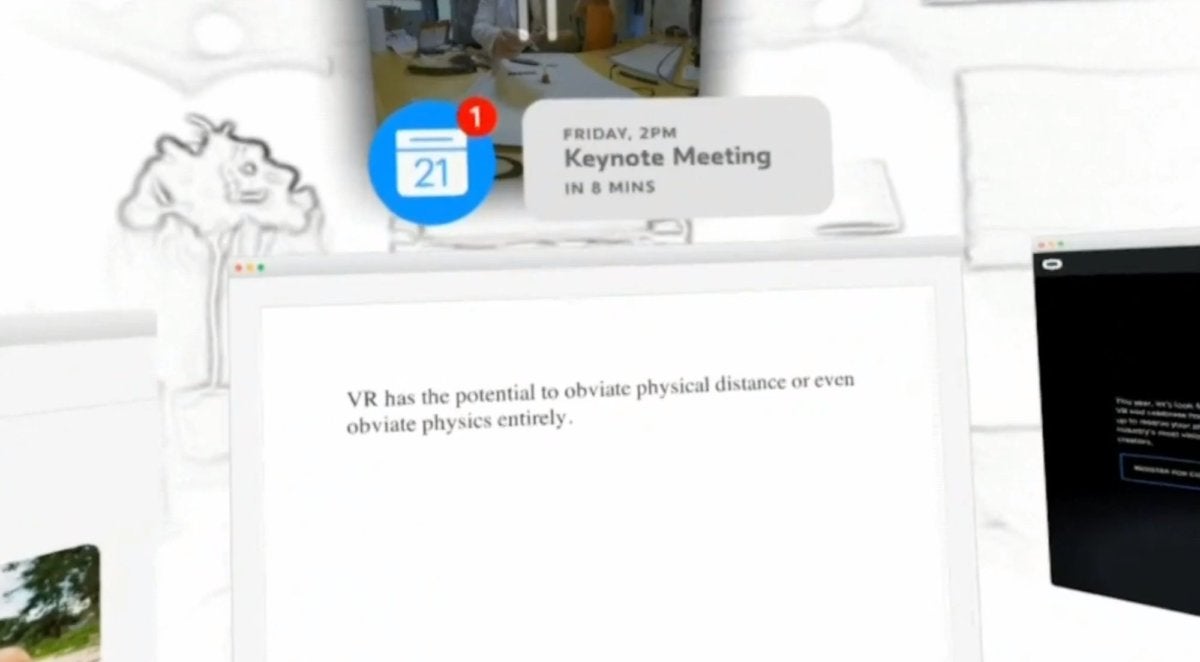 Speaking of mixed reality, Oculus also showed a quick demo showing some early augmented reality ideas for Quest. As my colleague Brad Chacos remarked, "It looks like A-Ha's video for 'Take on Me'," and it is definitely not ready yet. Oculus said it plans for mixed reality to be a big part of the next five years though, on an eventual path to augmented reality. Make of that what you will.
And best of all, Oculus Quest is cheap—or cheap-ish, at least. Oculus says that Quest will be available in spring of 2019, and they've hit that magical $399 price tag people wanted from the Rift at launch (and it now currently sells for). Of course, you don't need a powerful PC to run Quest, either. We'll see if that helps it sell better.
["source=PCworld"]